Categories
Cart Contents
Your cart is currently empty
Subtotal: $0.00
Bestsellers
Translation
On Etsy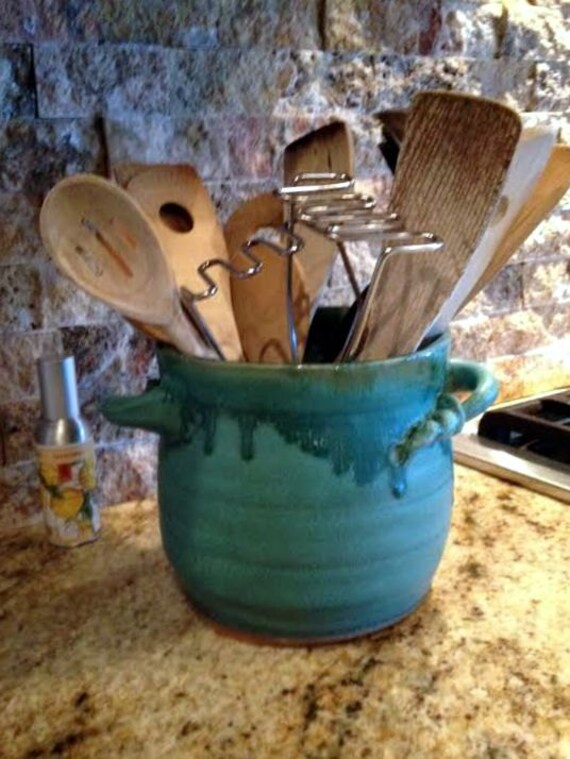 Testimonials

We are so pleased by all the feedback and customer photos we have been getting from people around the world. Its an amazing time we live in that people from around the world can buy our pottery directly from us, from the comfort of their home.
"I was very impressed by the product and service from Page Pottery. They were kind enough to gift wrap my purchase and send me a picture of what my sister would get in the mail for Christmas. I highly recommend Page Pottery and would buy from them again in the future." -Kelly from NC USA
"My cup arrived as I was leaving for work today. I ended up being ten minutes late for work because I stopped to have tea. I name my cups and I have dubbed it Venus, it can keep Bubba company. I LOVE it and thank you." -Sheena from MD USA
"Wow! This is art! It looks great in our collection!" -Carol from IL USA
"The bowls are absolutely gorgeous! I LOVE LOVE LOVE them!! Super fast shipping and secure packaging! Thanks for the amazing bonus too! :) Highly recommend! I look forwarding to returning for more! A+++++++" - Nicole from BC Canada
"Ordered these on Friday; got'em on Monday! Thanks so much! I love my little gift and especially the salt/pepper shakers! Adore them! I will return for more... your store is fantastic. Thank you!" - Michelle from MI USA
The bowl is beautiful and the perfect addition to our other pieces! Can't wait for strawberry and cherry seasons ;) Merci beaucoup!!!!!!!!
I love Pagepottery. Everthing that I have purchased from them is made with master craftmanship quality. Each piece of pottery is a one of a kind piece. All is hand sign. The glazing is perfect, no air bubbles, no thin spots and color never varies. I now have ten pieces of there pottery and I plan to keep coming back for more. It,s heavy duty, doesn't chip, keeps things cold or hot and it's easy to clean. When it is ship it's so well packaged you could throw it around and never break anything. Each piece is wrapped with foam, a divider is used between each piece, stuffed with paper and packing peanuts. Nothing is moving in the box. They are very helpful if you need to contact. Very prompt with a reply to your questions. I've never had any problem except for asking when to expect product to ship. That was just me being excited about getting what I ordered. I'll say it again "I Love Page Pottery".
The coolest thing ever! Well done...

How lovely! this is such a nice addition to the other bottle, and will keep them together, because they are selfishly stealling all the attention in the room. I don't even know how can you even make someting so perfect with bare hands.


Stunning! Very, very nice...This piece looks so unique, so rich in color and texture, that I am speechless. Thanks you guys.


Lovely blue salt pig, how you make my heart sing! Possibly the most useful item anyone can have in their kitchen after an electric kettle. Form meets function in this little beauty, it looks quite sweet sitting on the counter by the stove, allowing ready access to a generous pinch of sea salt. I am so pleased with this wonderful piece, I think everyone should just do themselves a favor and buy one.


The pictures do not do this mug justice. It is beautiful, artfully crafted and generously sized. The rust colored chain detail is quite attractive, and the glaze is a deep, speckled blue. My favorite feature of the Page's cups and mugs, however, is the thumb tab atop the handles. If you've ever had a perfectly rounded mug handle slip in your grip, you will quickly come to love this seemingly minor detail. I could not possibly be more pleased with this lovely mug.


I bought this salt pig and matching honey jar for my wife's birthday. Both pieces are absolutely beautiful and were a huge hit! Shipping was quick and everything was well protected in the box. JR and Kristen are responsive and pleasant sellers - would definitely buy from them again.
Genevieve

(genevieve9671) says:
We are blown away by our new mugs! They are not only gorgeously shaped and fit perfectly in the palm of the hand, but they are stunningly glazed. Also the twist at the bottom of the handle is so cute and the thumb rest at the top of the handle is so practical an comfy. I have never enjoyed my morning coffee so much. You are true artists.
Genevieve

(genevieve9671) says:
As always, you guys astound me in your artistry and craftsmanship. These bowls are beautiful and go perfectly with our plates we have bought from you and our new mugs. I look forward to continuing to build our kitchen with your gorgeous pottery! Thanks!
My mother absolutely loved this! She got really excited when she opened the beautiful package and saw such a lovely color on her new salt pig! Thank you for doing such a wonderful job crafting this salt pig. It's a work of art that looks wonderful in the kitchen! I also love how you wrapped it and had it shipped in time for my mother's birthday. Thank you!
Genevieve

(genevieve9671) says:
This is our second place setting - we are pacing ourselves financially but look forward to 6 more place setting of the same. These are each unique and all beautiful. We are thrilled with the quality as they are sturdy, strong and dish washer safe. They are beautiful and make food look great on them.
Melody

(melodycastillo) says:
I just adore your thoughtful pottery. This blue bottle is a treasure. Thanks again!
Perfect!! Beautiful workmanship and excellent functionality! Thank you for a wonderful product. I would buy from this shop again.
Heidi

(7redhead) says:
This glorious mug accompanies me everyday as I go out in the morning to spend time with my chickens. It is beautiful, feels wonderful in my hands and is well loved. Thank you Page people.
Beautiful. So beautiful. It was a gift for my mom and she loves it too much to share so I'm thinking I might need one for myself:-) Thanks for everything!!
WoW!! These are Amazing , super quality and just Beautiful! You are Fantasic!! Arrived so well packed and in perfect condition. I can't wait to use them!! Thank you so much.